Step 4: Apply For The Card
So, assuming you've been diligently following the steps in the proper sequence, it's now time to gather all the necessary documents to prepare yourself for the application process. These are the documents you must have before you proceed any further:
Scanned copy of your qualification certificate or proof that you're registered on a construction-related qualification.
The CITB Test ID number, which you can find at the top of your passing certificate.
Lastly, make sure you have a debit or credit card handy to pay the application fee of £36.
Gathering these documents ahead of time will save you from any last-minute scrambling or delays. Once you have the necessary documents prepared, let's get onto the real thing – APPLICATION!
There are two ways you can apply for a CSCS card:
1. Online Application
Create an Account:
The first step is to create an account on the CSCS online portal. Once you're on the portal, you'll be prompted to select who you're creating the account for. For example, if you're applying for yourself, go ahead and choose the "Individual" option. On the other hand, if you're creating an account on behalf of your employees, opt for the "Employer" account. Just remember, before you dive into the process, make sure you have all the relevant documents with you.
Once you've selected the appropriate account type, it's time to provide your personal details. Fill in the necessary information and hit the "Register" button. You're one step closer to obtaining your CSCS card. Shortly after registering, keep an eye on your inbox because you'll receive an email. Make sure to verify your email address by following the instructions provided, and you're good to go!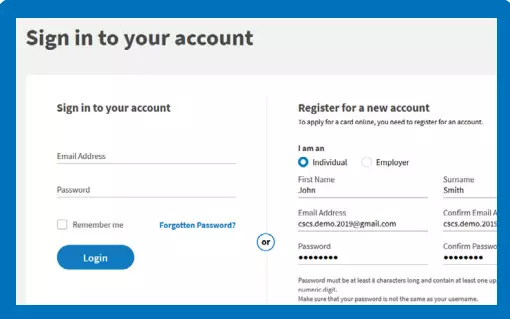 Select a Card:
Click on the "Apply for a card" button located at the top right corner. From there, choose the specific card you wish to apply for. If you're uncertain about which card to pursue at this stage, don't feel pressured to decide quickly. Take your time and utilise the Card Finder to identify the appropriate card.
Proceed with the application only when you're absolutely certain about your choice.
Provide your qualification details, and the system will prompt you to upload a qualification certificate. Additionally, you'll need to select the CITB test you have booked, enter the testing ID, and provide your postcode to verify your test information.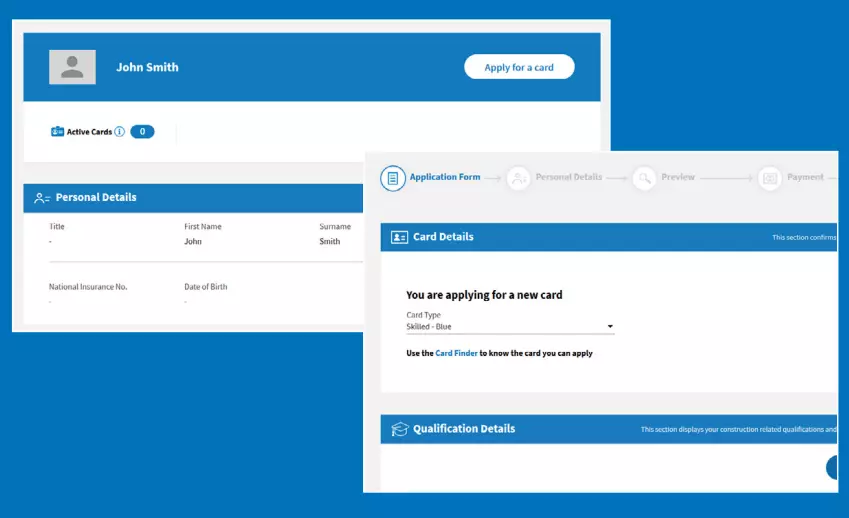 Add the Necessary Details: 
Since you have already provided your personal details, certain sections of this page will be automatically populated. This is where you can specify the desired address for CSCS to send your card.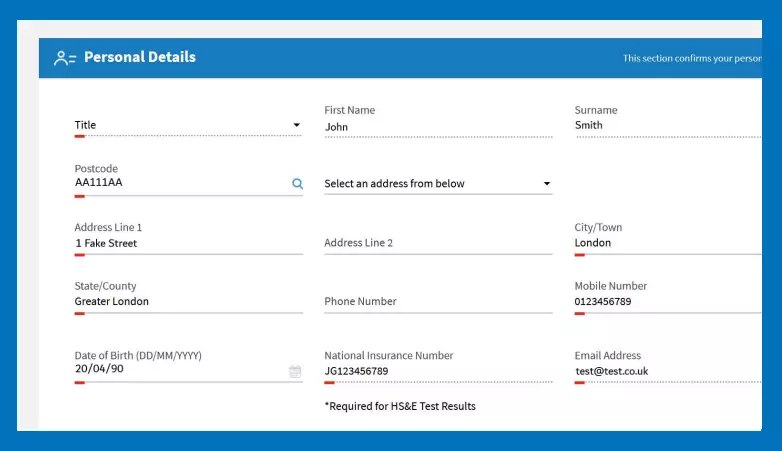 Review your Application:
Take a moment to carefully double-check all the details you've provided in your application. Make sure your personal information, qualifications, and any other relevant information are accurate and up to date. This way, you can avoid any unwanted delays in the processing of your application.
By reviewing your application thoroughly now, you'll save yourself from the frustration of waiting longer for your card due to avoidable errors.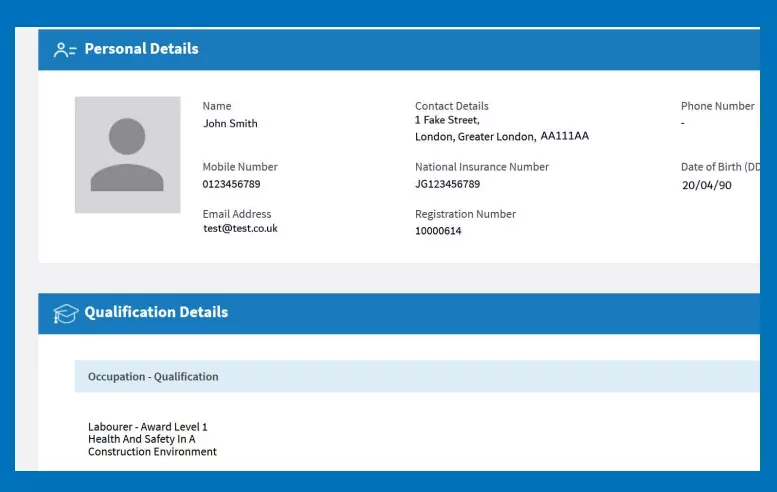 Make a Payment:
Now it's time to proceed with the payment for your card. Please enter your credit/debit card details and continue with the payment process. Keep in mind that all CSCS card applications have a cost of £36. If any organisation requests a higher payment, it's highly likely that they are offering additional benefits on top of the application.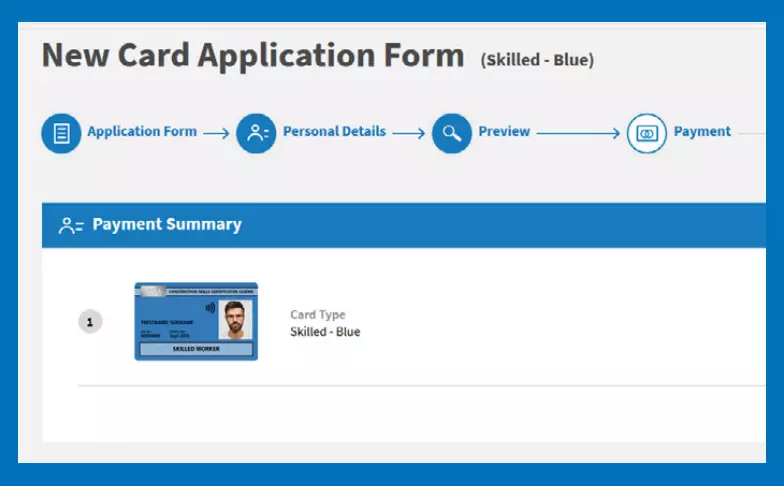 To ensure a smooth and timely process, it's important that you follow these 5 steps in chronological order. By adhering to the guidelines outlined in this guide, you can expect to receive your CSCS card and be ready to apply for your dream job within a maximum of 3-5 days. However, if any step is not carried out exactly as instructed, it could lead to errors and potential delays. In such cases, additional approvals and verifications may be required to rectify the situation and get the process back on track.
2. Over the Phone
If you're someone who isn't very tech-savvy and prefers sticking to traditional methods, there's an option for you to apply for a CSCS card after passing the test over the phone. The process for online application is hassle-free and quick, requiring minimal human involvement. 
To apply over the phone, all you need to do is call the helpline at 0344 994 4777 to apply for the CSCS card. Additionally, make sure you have a functioning email address before speaking to a CSCS agent on the call, as you will be required to verify your email. Normally, it takes around 3-5 days to receive your card, but if you choose to apply over the phone, the waiting time may extend to up to 10 days.